Reminder: All program questions from homeowners (such as billing and rebate inquiries) should be directed to 877-524-1339 or DEGeneral@FranklinEnergy.com.
We Want to Say Thank You
Energize Delaware wanted to show their appreciation by providing all our contractors with an Energize Delaware mask. The mask will be sent to your mailing address on file. Enjoy and we look forward to another great year!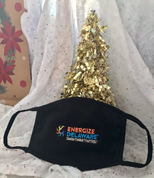 NEW Home Performance Measure
Energize Delaware's Home Performance with ENERGY STAR program now is accepting supply mechanical ventilation units. In light of the COVID situation, some homeowners may be looking for an air quality solution that these types of units can provide. In order to qualify, the unit must be ENERGY STAR rated and installed as per the ASHRAE 62.2-2010 standard. When approved in your project, these units will qualify for a $300.00 Incentive in HPwES and a $500.00 incentive in Assisted HPwES. Please use the measure name: Mechanical Ventilation Equipment (ERV/HRV/Continuous Exhaust).
Limited Time Offers EXTENDED! AGAIN!!!!
The Energize Delaware Team is pleased to announce the extension of these incentives through March 31, 2021. Please continue sharing these great deals with customers and continue sending in customer feedback. Furthermore, we would love to get more pictures/testimonials of satisfied customers during your site visits and test-outs as they help to promote the program further and demonstrate its effectiveness.
Click here for more information on the incentives
Are You an "Energy Star"?
The ENERGY STAR Awards honor organizations that have made outstanding contributions to protecting the environment through energy efficiency. These awards are presented to Home Performance with ENERGY STAR participating contractors who demonstrate innovative business practices that make them leaders among their peers. The award winners take on challenges and apply unique approaches to realize notable success in their local Home Performance with ENERGY STAR markets, including developing and demonstrating new approaches and innovations to service delivery. They exhibit outstanding professionalism, build strong customer relationships, and apply building science solutions to improve homes.
For more information and to apply, visit: https://www.energystar.gov/about/2021_energy_star_award_applications
Looking for Expertise
Do you like to give presentations? Would you like the opportunity to share your knowledge with interested Delawareans? Energize Delaware is looking for participating contractors in our programs that would be willing to give a 15-20 minute presentation on our weekly Facebook Live sessions. During the weekly 30 minute live broadcast, presenters discuss energy related tips, information and demonstrations. See the list below of past workshop titles. Take a moment to view some of the past tapings www.Facebook.com/EnergizeDelaware
The topics will vary and are determined by the expertise of the speaker. The session will be shared LIVE on Energize Delaware's Facebook page through the Zoom meeting platform. If you would like to discuss more please contact Angie at abivens@franklinenergy.com or 302-203-6243 ext. 3101.